#SupportSmall - 'The Forest Collection'
This month we had a chance to *virtually* (Thanks COVID) chat to small business owner Ben Johnstone, from The Forest Collection on running a small business during a pandemic and the benefits of indoor plants. 

Based in Geelong, The Forest Collection is your go to place for all things indoor plants! They too were significantly impacted earlier this year when they say the majority of their stockists shutdown or were limited to restricted trading. A stressful and devastating time for them, but that did not hold Ben back. He immediately started working on Plan B, adapting their website to drive an approach that was more direct to our customers as well as offering free delivery to the Geelong area.
The result they received from the Geelong community was nothing short of amazing. A true reflection of the incredible community we have here in Geelong. Ben became busier than he had ever been, which allowed The Forest Collection to grow in ways they didn't think was possible – now have been able to employ a "Local Geelong Legend" to The Forest Collection team.
To find a little more about The Forest Collection and some *very helpful* tips from the indoor plant aficionado, we asked Ben a few questions.
How did The Forest Collection begin?
I have always had an interest and love of indoor plants and styling, and on a personal level, knew the impact they had in turning my house into a home. With this in mind, I always loved gifting plants to my friends and family because even though flowers are great, they don't last.
So in mid 2017, I discovered the Japanese art form of kokedama, which is a method of wrapping a plant in soil and moss, with natural jute string creating a 'moss ball' - Which is what kokedama directly translates to. I instantly fell in love with not only the craft, and skill required, but the overall natural aesthetic. So my hobby turned into gift giving for friends and eventually my friends and family encouraged me to create a little side business and sell them! After months of trial and error, and honing the skill into a product I was happy to put my name to, The forest Collection was born in early 2018. After 6 months of doing this on the side of my full time job, eventually I took the plunge and left stable employment and started working full time for myself! Very scary, but the best decision I have ever made.
2.5 years later and here we still are and thriving. I couldn't be more proud or grateful for the support The forest Collection has received from the Geelong (and Victorian) community.
What are some of the positive benefits of having indoor plants?
So many! There is a common saying that is often thrown around in the plant industry - "Plants make people happy".
I am obviously biased, but I genuinely believe this is true. Not only from an aesthetic perspective where plants really do turn a house into a home, but from a mood perspective too. There have been many studies done that prove plants help to elevate mood, relive the symptoms of anxiety, stress and depression. There is also a lot to be said for the benefits of having something to care for, and watch grow and flourish.
Lastly, but not least, so many indoor plants will help to remove toxins from the air, and return heaps of fresh and pure oxygen! What's not to love about fresh air!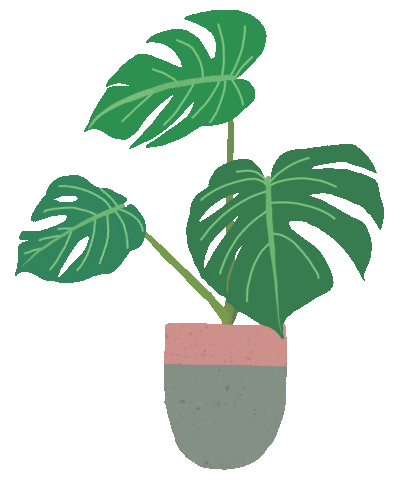 What are some of the best low maintenance indoor plants?
There are quite a few! But it really depends on the environment and where you plan to put it.
The most common, easy care, hardy and low maintenance plants are:
Snake Plant
Peace Lily
Devil's Ivy
Spider Plant
Zanzibar
Rubber Plants
Pothos
Most Philodendrons
These are just a few, but in most cases, they will suit almost all indoor environments, and are generally pretty hard to kill 
I've heard that indoor plants can be really dangerous to dogs, and various pets? Are there any you recommend to avoid this risk?
Absolutely. Most indoor plants are considered toxic to pets if ingested. A common misconception is that they can be harmful in the environment, or if touched - but in most cases this is untrue. Generally a fair amount would need to be ingested to cause upset, sickness or fatality. A little nibble may cause irritation, but unlikely to cause serious harm. I personally have around   plants in my collection, and have a cat and a dog - neither of which interact with the plants in any way - lucky me!
However, if this is a concern, we would highly recommend getting one of the non toxic options below!
As a general rule, the following plants are considered non toxic and safe to have around your pets:
Palms
Ferns
Fittonia
Calathea
Spider Plants
Hoya
Orchids
Peperomia
There are more, but these are the most common and easy to come by options.
Any tips for indoor plant rookies?
There are a lot of do's and don'ts when it comes to specific plant types. Some are more hardy than others, while some need a lot of micromanaging to survive and thrive.
For me though, I have some general rules and top tips below: 
Choose a plant to suit the space, rather than choose a plant and put it where it looks nice.
Most plants have specific lighting, humidity and temperature requirements. So the best advice I can give when buying a plant, is to
consider the position first
, and buy a plant that will suit it. 
DO NOT over water your plants!!
By far, the number one cause of premature plant deaths is drowning. Believe it or not, most plants can survive with a little (just a little) neglect. Too much liquid love is a very sure and very fast way to ensure your plant does not survive. Allow the water to drain through your plant, and typically do not allow it to sit in pooled water in a drip tray or saucer. Watering frequency is specific to each plant and your home environment, but in Winter, watering frequency will be a lot less than in summer.
Most indoor plants are tropical varieties, and therefore need l
ow lying tropical conditions.
Although bright filtered light is an indoor plant's best friend, keep them away from direct sunlight. Do not allow them to get too hot in the harsh afternoon heat in summer, or near heating outlets in winter. Lastly, a little humidity works wonders! Bathroom and kitchens typically offer great humid conditions.
Every home environment is different, and nobody knows your home as well as you do. Every environment will vary in lighting, temperature, humidity, air quality and airflow - all of which can impact a plants health and happiness. We recommend doing some
research to learn the needs of your plant
and follow this research as best as you can. Observe your plant, it will soon tell you if it is happy or not!
Ben expressed how truly grateful he's been for all of the support they continue to receive. Every order brings genuine joy and relief as they are so fully aware that COVID-19 has been so devastating to so many small businesses, especially in Victoria.
If you're looking for some added greenery in your home or just looking to support a fantastic small, local business – I can 100% recommend Ben and his wonderful business, The Forest Collection.